Vinna Tsang
Founder and Director • The V Executive Search
How did you start the company?
I was with Michael Page, the recruitment agency, for many years and then just by chance I came across the business aviation industry, and I ended up working for Metrojet for five and a half years, where I was last the head of sales and marketing. I found that business aviation is very fascinating and very fast moving, but on the talent side it lacked a bit of support from external sources.
So I came up with the idea for the company. I had just had my child, and I thought 'Why not? Why don't I launch my own business focusing on this sector?'. I thought that I might be able to leverage my past in-house experience with Metrojet, and with having a network built up, and being a bit of an expert in the subject matter, I realized that I could add value to my aviation network and could tell candidates outside of the industry what it's like to work inside the industry.
Is it just business aviation that you specialize your work in?
On the executive search side, mostly yes, because it's a very niche practice, especially in Hong Kong. However, I do branch into commercial aviation as well. But on the executive coaching side, it can be anybody. Coaching doesn't have any boundaries.
Has the pandemic had much effect on the business?
Some companies have taken the opportunity to evaluate the talent that is available in the market. There has also been some natural attrition, and people leaving the industry need to be replaced as well. There's not a huge volume of people coming in, but for key positions, there's recruitment activity still going on, especially for mid-level positions, both technical and non-technical.
Are there any parts of the region that are particularly active at the moment?
Southeast Asia is one region that is reviving. Hong Kong might be quite a small place, but it is still important as a lot of activities are here and it is a financial center. If it wasn't for all of the COVID-19 restrictions, I don't think people would be leaving so quickly. But I think that once things have settled down people will start to come back, especially when the borders with China opens up again. I think that once Hong Kong can get back to its old position, people will come back.
Are there any unusual contract clauses or conditions that people have been asking about during the pandemic?
Specifically, no, but some hiring managers want to have discussions about lengthening the contract period of people coming into the region, just for protection. It has mostly just been talk about it though, with very little actually put in place, so I haven't really come across many contract clauses in that regard.
Has COVID-19 affected salary expectations in the region?
Yes and no. As I mentioned before, some talent has left the region, so they need to be replaced at the right level. But there is also a lack of talent in the region, which means that people can generally demand a higher salary. Last year, for example, I was looking at bringing some external candidates into the industry and they were generally asking for a 25 – 30% increase on the base salary. This year, things are slightly different, with people generally falling into one of two categories. The first category are people that are happy in their current positions, so would need a higher salary as an incentive to move positions. The second group are those people that are ready to leave their current role, and would be happy to move for the right position, even if it is for the same, or an even slightly lower salary. But for both groups of people there is still a risk involved when it comes to changing positions, so therefore they think they can ask for a higher salary.
In 2021 we saw Amber Aviation announce a tie-up with NetJets. Do you see a fundamental shift in the way people will use private jets in Asia-Pacific?
I do see a need for people to travel privately, especially those with pets. But leisure and business travelers can both benefit from flying privately as well. I've been hearing that the demand is crazy right now. But this has been hampered by less supply because aircraft and pilots cannot fly due to border restrictions, quarantines, and visa issues. Which is a shame, as I have heard that the amount of enquires that the charter companies have been getting have been phenomenal.
Are there any types of positions that you find it harder to fill?
Generally speaking, business development and sales are highly sought after. In the business aviation industry, it's even harder to find the right candidates, and speaking with CEOs tells me that companies are struggling to find mid to senior level people – general managers, directors, head of sales or clients services. There is succession planning, but somewhere along the line it became broken.
Because of COVID-19 many people at senior level either went home, left their position, or even started up their own company.
So, even if you talk about musical chairs, where one person moves from one company to another. There needs to be a very compelling reason or package to convince them to join, so it's very hard. That's why I always encourage my clients to look at candidates outside the industry for non-subject-matter roles, from hospitality or luxury for example.
How do you pitch business aviation to people outside of the industry?
When people outside of our industry hear about aviation right now, it's not an industry that they want to go into. But then I will give them examples of exactly what we are doing during COVID-19, and how flying privately is currently the only option for some people. In a smaller jet people feel more safe and more secure, and everything is just much simpler and quicker. One thing to come out of COVID-19 is that I think charter could be more commoditized. More commoditized, so that it becomes more affordable. That way we can entice more people to come into the industry.
Overall, I would say that business aviation is still a very good industry to be in and I'm confident that it will be thriving again post COVID-19. I'm sad to see some people leaving the industry completely because it is a real loss for the industry. In the long term, I hope that we can groom our own talent here locally in Asia, not just in Hong Kong.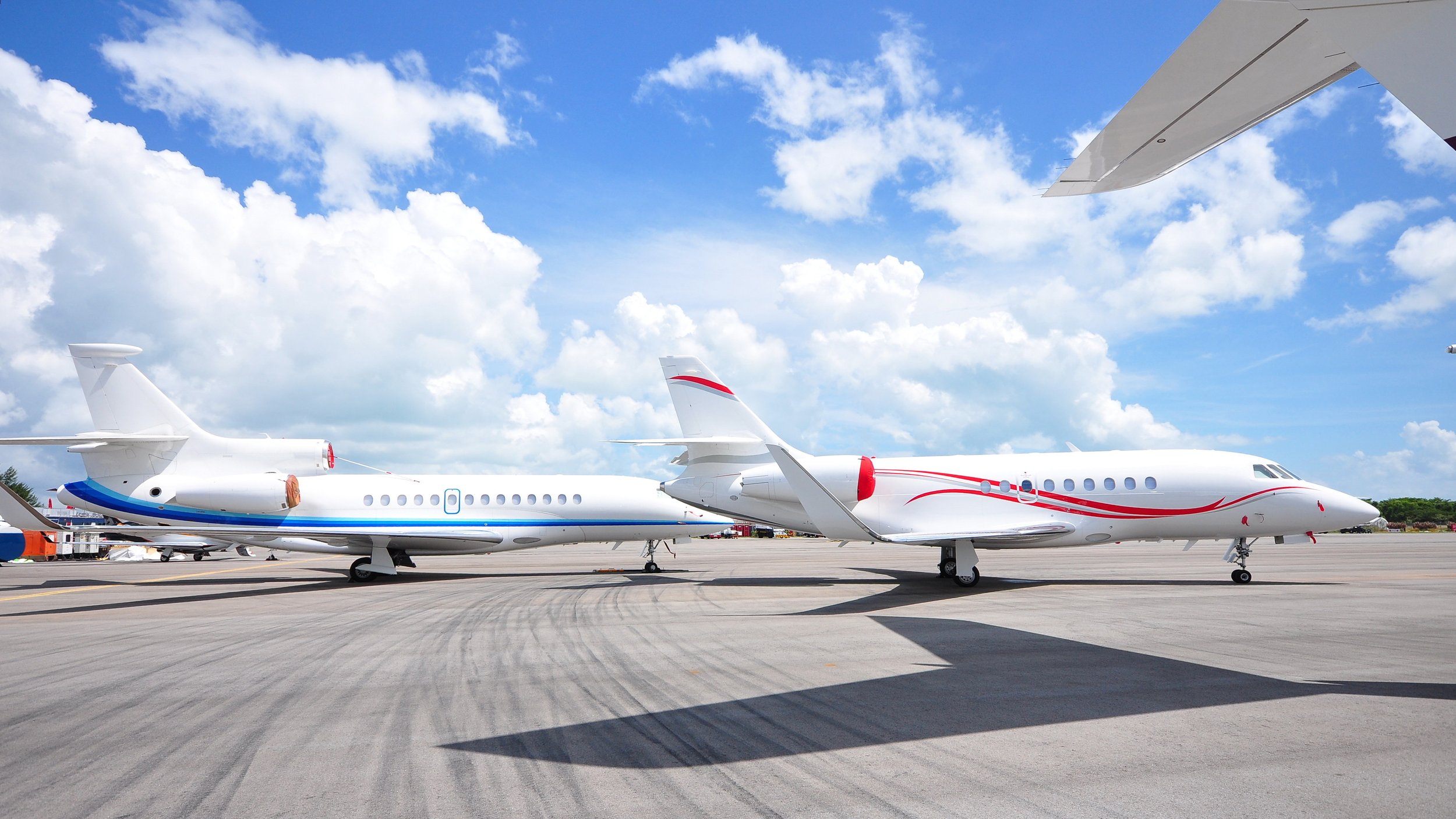 The V Executive Search